Work smarter, let us setup and maintain that CMS, while you get all the credit.
Contact Us now
WordPress Creative Themes and Solutions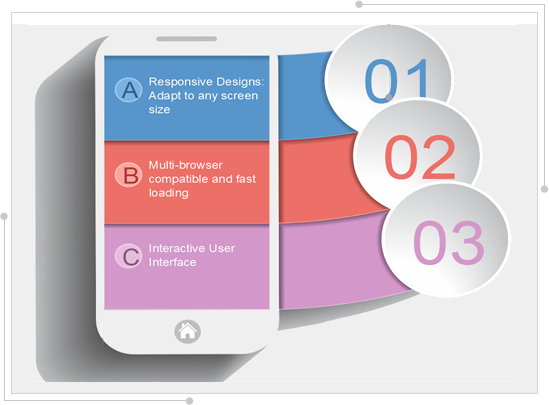 WordPress, you've probably heard of it. Chances are you are on this page because you are looking for a company that can implement a creative WordPress themes or solution for your business. Here is why we think wordpress may be a good solution for you.
WordPress is one fifth of all websites on the internet. In the last few years, people have adapted and grown WordPress beyond it's simple blogging platform roots. It has grown into a serious and well-balanced content management system. This content management system (CMS) has a simple dashboard and a never ending list of useful plugins which continue to make WordPress even more flexible.
What that means is when we're done creating your website it will be easy to use and manage while at the same time fitting your needs perfectly. If you're like most business and need the ability to update your site regularly (daily to quarterly) WordPress is going to be a good fit.
So when you want to create a new page,or update an existing one it will be as simple as using Microsoft Word. This is part of the reason WordPress is a good fit for many small business's and the reason we have done hundreds of them fro clients
Her is what you need to remember about WordPress and how it makes it easy for:
Website Administration (Control and edit all the aspects of your site through a super simple dashboard)
Creating and Updating Content – You don't need any HTML or coding knowledge to work with the pages and content on your website.
Flexibility – Large number of available plugins lets you do almost everything from social sharing of pages to ecommerce.
Search Engine Optimization – Optimal settings that will give your website good online exposure and make sure that the work you put into your website is shared with the world.
These are all basic parts of the wordpress infrastructure.Instead of spending weeks or months trying to setup and build your own wordpress site let us implement that creative idea or project that you have been thinking about.So essentially, you can take care of your business and let us implement your ideas and bring your vision to fruition.
Doctors and dentist are some of our most popular clients and are a great fit for WordPress. Some sites are formal, others personal and some are geared towards parents with kids who are afraid and don't want to go.This is why we make sure each site fits our clients personality and shows them in the most favorable light possible. Besides for the typical 4 pages(home, services,about,contact) we typically implement API integration with companies like Patient Connect 365. Patient 365 provides a prospective patient with an online form that they fill out to make an appointment. The Doctor then receives that data AND appointment in real time, without any double entry. Patient login is also integrated into the site so patients can check their appointment and treatment history. This one simple integration benefits both the clinic and the patients Dentists can free up their staff to mind the patients instead of handling the phones and filling out the appointments forms. The clinic will be available 24/7 for patients through the website.
Many other great ideas pop to our minds of how to trim our clients expenses while we work on both WordPress creative themes and solutions.