Work smarter, let us setup and maintain that CMS, while you get all the credit.
Contact Us now
White Label Development For Your Business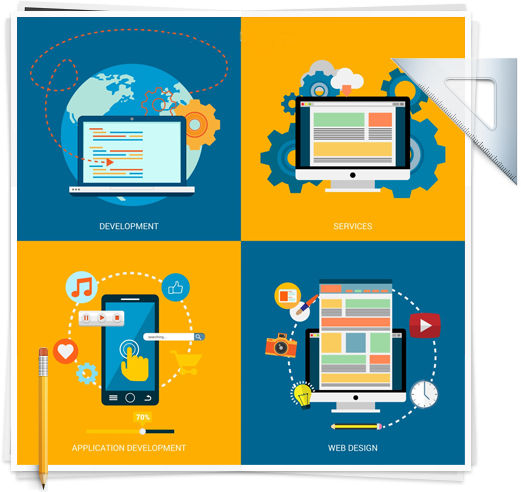 What's the one thing that every development shop needs? Most likely it's the right team based on the customer segments you support and the services you pitch. If you don't have the right team it is near impossible for your company to be successful and grow. However, sometimes you only need an additional person, or maybe a small group to help out with a unique customer. That's where the pros of partially, temporarily or fully outsourcing that type of workload become apparent. If you don't believe there is an increase in productivity, and profits, and a decrease in the worries that go along with taking on projects that are difficult for your current team, that's ok. Where going to walk you through how it's possible.
First, have you ever worked with a freelancer?
Most people, especially in the coding and IT space, have worked with a freelancer at some point in their life.
The results COULD have been spectacular, however if it was just a one person company, the results were likely less then ideal. There is a reason for that.
Imagine if one freelance programmer is working on several different projects at the same time Maybe they have a WordPress, Magento, SEO and a Social media client all at once.How can they be expected to be an expert at each of those projects and treat the demands of your project as well? Their focus may not be there, the quality of work will suffer or it may go beyond the original deadlines.This is what happens when you rely on one person who is trying to juggle multiple clients in different fields.
Second, why not hire more team members?
When you run a company or firm it gives you a clear perspective on things because your responsible for the success and held accountable for mistakes, Sales, Cost, Wages, taxes, and other financials all determine what your business can do in the future. At the same time, the number of incoming clients varies each month, sometimes more, sometimes less. Most companies want as many clients as possible which is why smart companies list all the services that they can provide . To actually provide those services and support your customers you need the manpower – and financials – to do it.
That leads us back to the ongoing task of keeping costs in line. If you are to sell those services you'll need a team who can provide them. You might hire someone with a diverse skill set however they're not an experton anything. So when the difficult problem arrises, and it will, they don't know how to solve it. Or maybe you hire a person who is the expert you need to lead a project but they don't know anything outside that skill set. Once that project is over and they have much less work to do, what client work is going to pay their salary?
What about if it's a big project and the fact is you need to hire a team of people to handle the project. You'll continue to pay that team on a regular basis until you find another project for them to work on. On top of all that, you have to manage them every day and you just increased the amount of communication required and the responsibility you have. This is one more headache that gets in the way of you trying to get new clients.
The perfect solution is to partner with an external firm that gives you scalability and the skill-set you need. This is what why our clients love our White Label Development.
One of our most successful clients, is a local print and web development shop in Scottsdale, Arizona. Their two full time programmers were being pummeled with all of their clients different request. The first thing we did was to handle the time consuming tasks like server maintenance and wordpress management and site creation. Once they had more room to breath they became comfortable working with us and welcomed the more diverse work they were previously rejecting including Magento, API integrations and IOS/Android apps.
Essentially, we took a team that was getting over whelmed with their workload gave them operational efficiency's that come with using our team members and it let them take on more clients without adding a full time developer at a hard cost of $5,000 or more a month.
This just one example of how we help keep your staff small and let you scale on demand and focus on the stuff that matters.
Here are some client situations we have handled recently.
Providing5 experts to help transition your ecommerce website from asp.net to magento over the next 6 months.
Cleaning up your customer database within the week due to a possible partnership – we can get 3 people on it right now.
Whatever the situation is we welcome it and can handle everything from basic WordPress maintenance all the way up to augmenting your team with our 35 full time programmers.